Part of the machine shop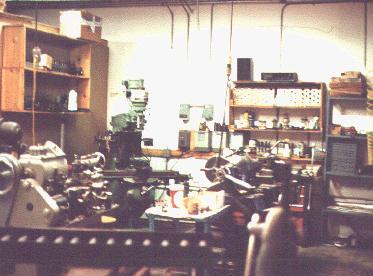 This is where most of the tooling is made for Eminent Technology products. We also manufacture tonearm parts with these machines.
In this area are two metal lathes(South Bend and Leblond) a Bridgeport milling machine and a Sunnen honing machine.
To view the next slide click here!
To end the slideshow please click here!